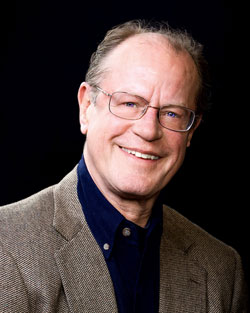 The business of helping people buy and sell real estate is increasingly more complicated and time consuming.  The Thoeming Group was forged to provide superior personal service and the meticulous attention to clients' transactions that they might not receive elsewhere.
Jim's knowledge of the market along with his marketing skills are combined with the sales and administrative abilities of Terry Thoeming, also a licensed REALTOR.  Their goal is to have each client feel that everything possible was done to enhance their purchase or sale.
Communication, personal service and attention to details, are the hallmarks of The Thoeming Group's exceptional brand of real estate service.  Jim has helped his clients buy and sell Real Estate in the central Denver Market for close to thirty-six (36) years.  Terry has worked with Jim for almost twenty (20) years.
We believe that today's versatile technology offers definite advantages in the conduct of our business and the presentation of our listings to a larger buyer pool.  It also sets up an environment that potential buyers can search listings and other real estate associated information to become more educated.  But it cannot replace the personal nature of real estate.  People rely on us to help them make the best decisions.  To get them what they want.  That's personal – and we never lose sight of that primary aspect of our business.  That's why our goal is to keep you informed on trends in the marketplace using the latest statistics in your local area. With property values continuing to rise, real estate is a sound investment for now and for the future.
Jim was honored with a Community Service Award from the Mayor's Council on the Arts and Humanities for his volunteer efforts with the Denver School of the Arts, and was also nominated and named Salesperson of the year in 1993 by his colleagues at the Denver Board of Realtors.  Jim and Terry have successfully marketed three (3) entire condominium buildings in Cherry Creek and one loft project downtown in the last fifteen (15) years, along with numerous single-family homes.
As local area experts with knowledge of the communities, our objective is to work diligently to assist you in meeting your real estate goals.
If you are considering buying or selling a home or would just like to have additional information about real estate in your area, please don't hesitate to call or e-mail us.
Thank you for visiting our website – please consider it as your online source for local real estate information, and return often for the latest property listing updates.
Awarded REALTOR® Emeritus from the National Association of Realtors, find the article here.